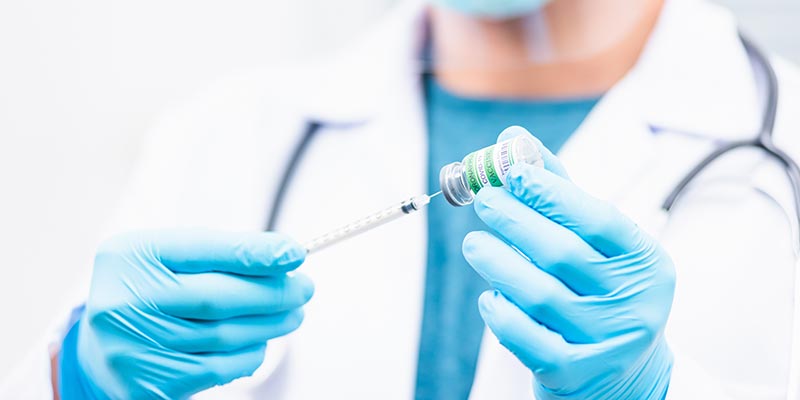 COVID-19 Vaccine Cost Whammy Coming
The burden for paying for COVID-19 vaccinations and boosters is shifting from the federal government to commercial insurers including self-funded plans. While prices have not been finalized, Pfizer's publicly announced a commercial price of $100 - $130 per dose. Moderna said its price will be $82-$100 per dose. Both are 3-4 times higher than the government paid. With payers required to provide the shots at no cost to those covered by their plans, the hit could be painful, especially for those with older enrollee populations.
Negotiate those NSA Claims Now
The non-refundable Independent Dispute Resolution (IDR) admin fee just increased from $50 to $350. 67K (75%) of the 90K cases initiated in federal IDR process from April – September are still unresolved. Almost 70% of those resolved were ineligible and another 16% were resolved by the parties. Only 15% were decided by an IDRE. You can avoid all IDR confusion, hassle, and costs by having HHC Group negotiate settlements on you NSA claims as soon as you receive them. Providers are hungry for cash and we're securing signed agreements for amounts significantly below list charge, sometimes even below the QPA.
Payer, Providers Battle Over ED Coding
The share of high intensity treat and release emergency department (ED) visits skyrocketed from 4.8% in 2006 to 19.2% in 2019 according to a new study. About half of the increase was due to higher proportions of ED visits being by older patients, people with comorbidities and non-specified but potentially serious diagnoses. Some of other half they say probably came from changes in costly coding behaviors by providers, but other factors ranging from less severe cases being treated at urgent care centers may have contributed to the increase in high intensity ED visits.
Healthcare Mergers – Good or Bad for Self-Funded Plans
Healthcare system consolidation continued in 2022 with more mega deals and more acquisitions of physician practices. Do they increase costs, improve quality, stimulate innovation, impact self-funded plans buying power? The answer is it all depends on the purchaser's goals, and a variety of other factors. While historically healthcare mergers have increased costs, they may enhance self-insured plans in the right size markets to cut favorable deals.
New 3 Stars Providers at H.H.C Group
Apollo Medical Group LLC
Rockport, IN 47635