July 14, 2021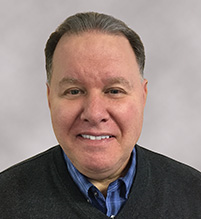 Dr. Bruce Roffe, CEO of leading healthcare cost-containment company HHC Group,
was interviewed recently by Medical Travel & Digital Health News
(MTDHN).
As healthcare professionals, I think we would all agree that medical claims are extremely complicated and inconsistent.
HHC Group has solutions to streamline your claims processing.
According to Wikipedia
, "There are over 70,000 ICD-10-PCS procedure codes and over 69,000 ICD-10-CM diagnosis codes, compared to about 3,800 procedure codes and roughly 14,000 diagnosis codes found in the previous ICD-9-CM."
Medical claims are not getting any less complex. Often out of necessity, claims are frequently processed without the detailed scrutiny that would be required for financial optimization and billing accuracy. The claim volumes can be just too massive inside of the limited processing time windows.
You need an expert advocate to help you navigate the complex, regulated waters of the healthcare and health insurance industries. HHC Group is your trusted partner.
Dr. Roffe discusses three critical services that health insurance payers can leverage to lower their medical claims payments. We'll cover all three of these highly effective, money-saving techniques in this post.
HHC Group has over 25 years of experience in delivering significant claims reductions to our clients. Call one of our specialists at 800-836-8681, or
get in touch online today!
There's a good chance that we can start saving you anywhere from 30%-75% on many of your provider charges. If we can't save you money, we'll be the first to let you know.
What is HHC Group's core business value proposition?
In this post we're going to discuss HHC's three pillars of cost-containment for health insurance payers:
Negotiation and Repricing
Reference-Based Pricing
Independent Reviews
It takes a knowledgeable, purpose-driven specialist to help you negotiate the best rates from providers. That's what we do at HHC Group.
So how does reference-based pricing work in practice?
There are a variety of reference-based pricing strategies employers can implement, so let's look at a few examples.
Reference-based pricing is a healthcare cost containment model that sets pre-negotiated limits on what a group health plan will pay for certain services. These price guardrails include hospital and outpatient facility charges.
Some payers use our
approach for all their claims for Medicare-covered services. Others might use it for their out-of-network claims, for hospital or physician claims only, or possibly for specific high-end services, like dialysis for example.

Here's how it works at a high level:

1) HHC works with the payer to determine the multiple of the Medicare rate they will pay for certain services. This is usually between 1.2 and 2.0 times the Medicare rate.

2) A plan member accesses a covered service, and the provider submits a bill to the payer

3) HHC reprices the claim based on the negotiated Medicare rate multiple set by the payer

Depending on the claim, savings can be in the range of 30%-75%.

What about claims repricing?

Medical bills for the same services can vary drastically from one provider to the next. In-network vs. out-of-network claims for the same services can also vary widely within the same provider organization. Provider bills often include erroneous disease codes, unbundling, and other mistakes that artificially inflate the amount due.

You need an advocate.

HHC has established relationships with major national, regional, and local preferred provider networks (PPOs). When our clients submit out-of-network claims, we can often
reprice the claims
to significantly lower, pre-negotiated rates.
Repricing can potentially help streamline and simplify your claims processing.
Sometimes the Patient (Consumer) Needs an Independent Review.
For claims that require an independent determination of medical necessity, causation, medical appropriateness, general acceptance, or ability to return to work, HHC offers internal and external independent medical reviews. We have an extensive network of medical specialists to dedicate to virtually any medical review, no matter how complex.
HHC is accredited by URAC, formerly the Utilization Review Accreditation Commission, as an authorized Independent Review Organization. This gives assurance to the patient that HHC is authorized to act as a trusted advocate to determine their medical liability.
Using bulldog tenacity to reduce medical claims!
Why do health insurance payer organizations partner with HHC?
Results based partnerships
According to Dr. Roffe, "I estimate we have negotiated about 300 million or more over all the years we've been in business."
HHC also offers flexible fee structures. We offer incentive-based pricing models, based on a percentage of savings, or fixed costs per employee, per month.
We guarantee that we'll turn around claims negotiation and repricing services in five days or less. And the price we negotiate will always stay firm.
Significantly reduced claims costs, exceptional quality of service, and super-fast turnaround times. That's why health insurance payers partner with HHC.
Let HHC Take A Bite Out Of Your Medical Claims!
Why wait? Get in touch with one of our claims specialists today to discuss your customized solution. Call 301-960-7092, or
schedule a meeting today
.
We look forward to hearing from you!