June 14, 2022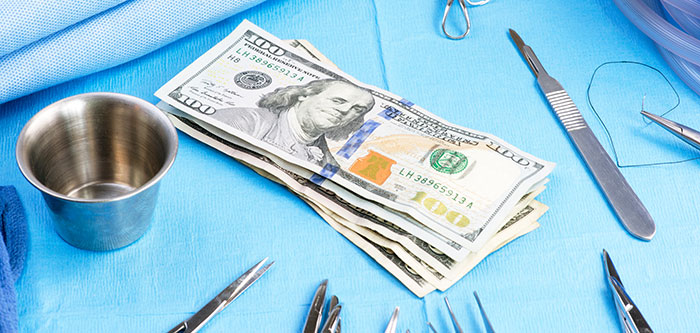 The No Surprises Act (NSA), passed by Congress in December of 2020, establishes new federal protections against surprise medical bills beginning in January, 2022. Surprise or balance billing occurs when insured consumers receive out-of-network emergency services and items, out-of-network services provided at in-network facilities which they have not approved, and air ambulance services for out-of-network providers they did not choose. These rules help protect patients from surprise medical bills and removes them from payment disputes between a provider or health care facility and their health plan.
Under the NSA:
Health Plans are required to apply in-network cost-sharing terms for covered out-of-network services
Providers are prohibited from billing patients more than the in-network cost-sharing amount for surprise medical bills.
The NSA also establishes a framework for determining the payment amount for the surprise, out-of-network medical bills starting with the plan making an initial payment to the provider and informing them of the qualified payment amount (QPA) it has calculated. If the provider does not want to accept the payment amount it must file with CMS to initiate a 30 business day open negotiation period. If those negotiations are unsuccessful either party may then file to start a binding Independent Dispute Resolution (IDR) process.
The IDR process ensures that disputes are resolved through a third party—a certified independent dispute resolution entity.
Under the No Surprises Act, the QPA is calculated by increasing the median contracted rate for the same or similar item or service on January 31, 2019, by the combined percentage increase as published by the Treasury Department and the IRS to reflect the percentage increase in inflation. For items and services provided on or after January 1, 2022, and before January 1, 2023, the combined percentage increase to adjust the median contracted rate is 1.0648523983.
As with any law that's introduced, navigating its nuances can be complicated. NSA is no different. H.H.C. Group can help you through the claims negotiations process negotiating on your behalf starting when you receive the claim up until the time the IDRE issues its decision.
With more than 26 years of experience successfully negotiating medical bill settlements on behalf of payers, we're your NSA experts. Call us at 301-960-7092.